Well gang... my hold finally came in at the wonderful Seattle Public Library. I am now the proud borrower of one of the most coveted books (in my house):
That Extra Half an Inch
by Victoria Beckham.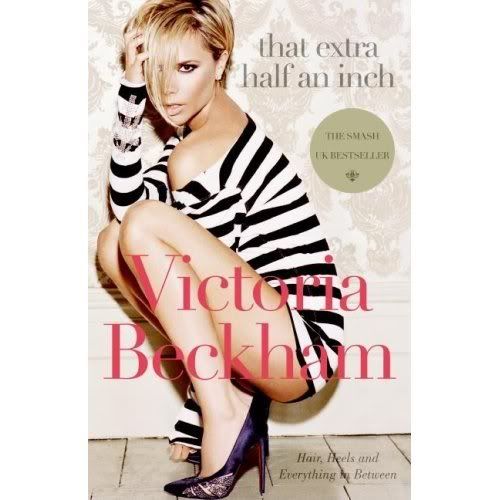 I've already read the first section on jeans and trousers and paused to tell you I'm hooked! She's no Shakespeare, but this mama knows her way around a pair of jeans (and a whole lot more I'm willing to wager)! Her cute writing style reads like how a person would speak, so its easy to tear through the pages. Filled with sketches, hot pics of VB, clothes and accessories, and little sections for notes, this book is one girls homage to her love for fashion (not to mention hair, makeup, jewelry, etc.). This will be the new staple in your fashion library ladies....