Let's start with the honorable mention: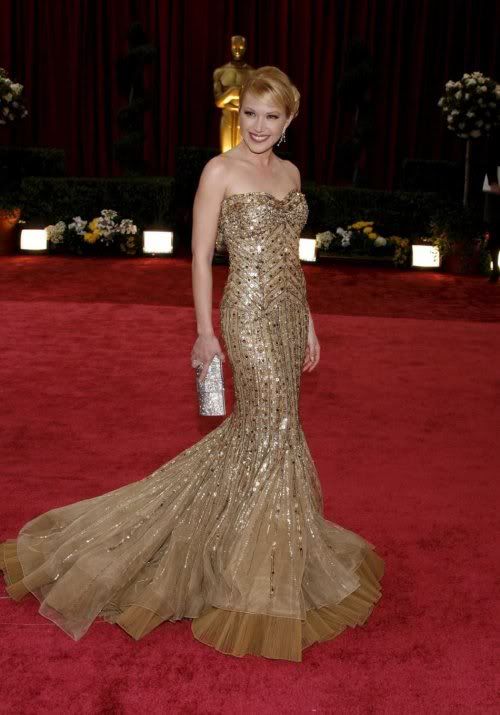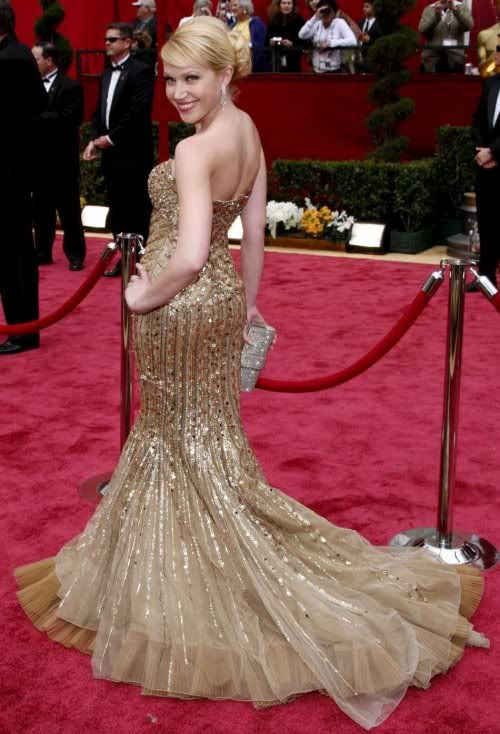 I don't know who this girl is, but she looked FIERCE!
Adrienne Frantz
If only I could take this dress off her and move it on to someone who cared about their appearance!
Renee Zellweger
in
Carolina Herrera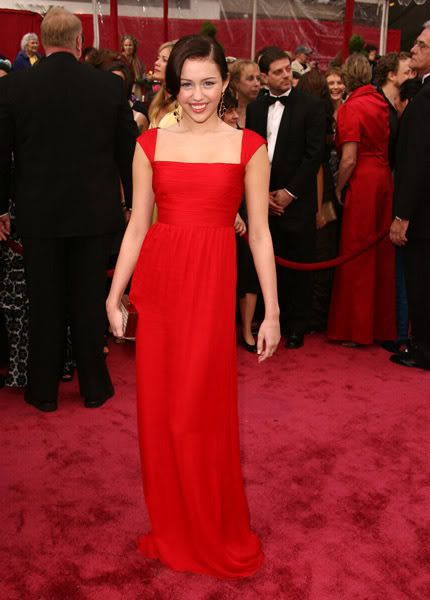 Miley Cyrus
in
Valentino
This would have made my top 5 except she didn't walk the red carpet in it... pitty.
Kristen Chenoweth
Cam looks great all the time, and while I loved her Oscar look, I felt there were others who were stronger this year.
Cameron Diaz
in
Christian Dior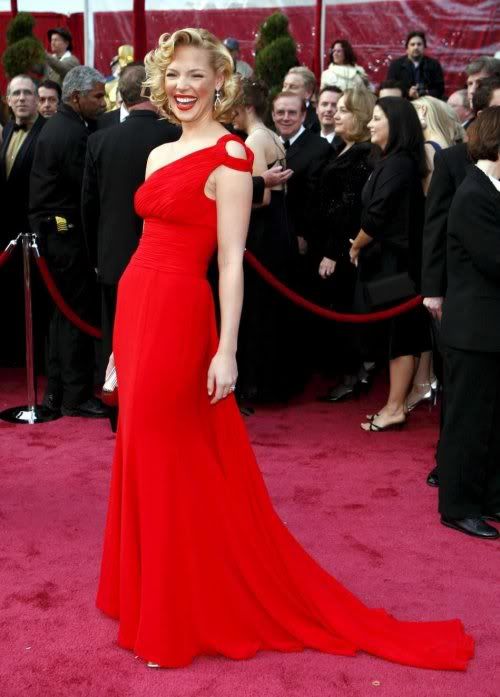 Just plain beautiful.
Katherine Heigl
in
Escada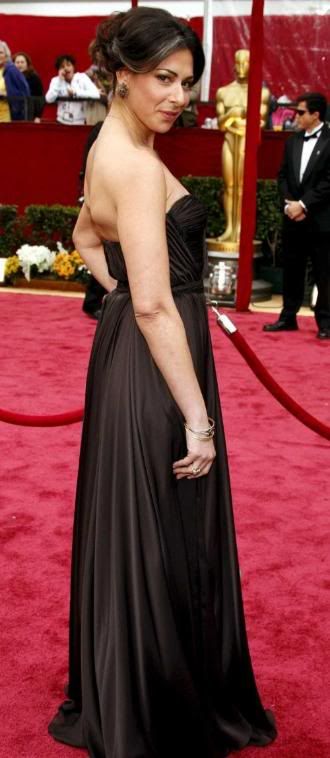 And of course...
Stacey London
Now My TOP 5!
Heidi walked the red carpet looking like a queen.
5)
Heidi Klum
in
John Galliano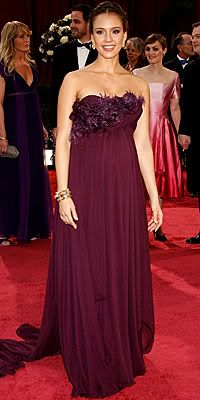 I loved the hair!
4)
Jessica Alba
(in all her pregnant glory) in
Marchesa
The wild child!
3)
Diablo Cody
in
Cristian Dior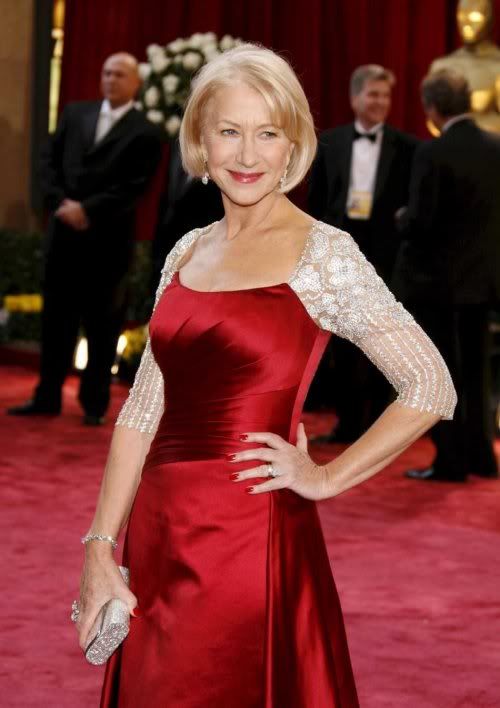 Helen rocks my world for a second year in a row! Is there a dress she doesn't look phenomenal in, or does she just have phenomenal taste?
2)
Helen Mirren
in
Georges Chakra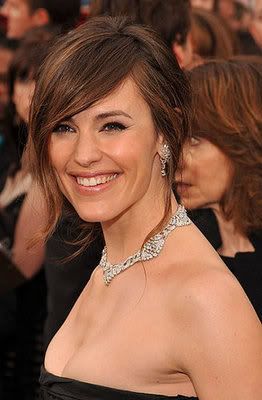 The usually not so gorgeous Jennifer Garner pulls a Cinderella for the 2008 Academy Awards. Her dress was stunning, her makeup was flawless, and her hair... oh her hair! I wish I had that hair!
1)
Jennifer Garner
in
Oscar De La Renta