Drew Barrymore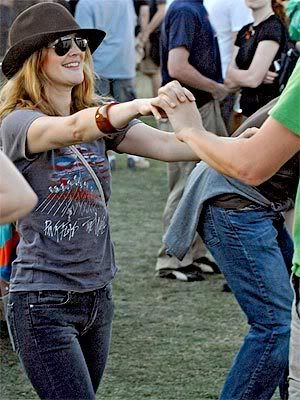 Why This Works:
One word: Accessories!
Yes, it's only a rock tee and jeans, but she adds personal flavor by wearing this killer fedora, aviator sunglasses, and an over-sized wood bangle. Accessorizing makes this casual look a do!
Cameron Diaz
Why This Works:
Glaming it up a notch, Cameron skips the tee (and the farmer tan) and goes for a strapless top. The contrasting bag is a nice touch to make the outfit more day appropriate, but ditch the bag and she'll be set for the nightlife!
Jessica Alba
Why This Works:
Ditching jeans all together, Jessica lets us know it's okay to rock out and still look cute!