I wasn't sure what I was going to write about today, when I unexpectedly inspired myself while getting ready (in less than 20 minutes I might add). I was down to the final 3 minutes before cut off time and I still hadn't "put on my face." I'm a pretty low maintenance gal when it comes to day/work make-up so I wasn't nervous. And, if I do say so myself, when I left the house I looked fresh as a daisy. No one at work suspected for a second that I hit the snooze button on my alarm at least 5 times. How did I do it, you may ask… Easy! Just a few simple steps and you're out the door and ready for life! Here's what you need:
Step 1. A good cover up stick - Cover up dark circles and get an instant opening of tired eyes. Plus we all get the not so occasional blemish we'd like to hide. This is a very handy tool!
Try: Almay Nearly Naked Cover Up Stick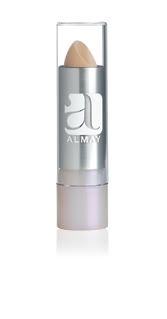 Find: At your Local Drugstores, Target, etc.





Step 2. Pressed Powder - when you don't have time for serious coverage with a foundation*, quickly sweep some powder all over your face. I also use a large brush and lightly sweep some under my chin and neck to help blend. This sets up a nice, even canvas for your face.

I use: Victoria Jackson Cosmetics Pressed Powder



Find: http://www.vmakeup.com/
*If you have the time, be sure to use a foundation with at least an SPF 15 and a moisturizer.
Try: Neutrogena Healthy Skin Enhancer
Find: At your Local Drugstores, Target, etc.
Step 3. Blush - A nice pinky peachy blush will bring to life ANYONE'S face. I can't stress this enough: USE BLUSH! Invest in a brush (never use the one that comes with, check out my e.l.f. post for a great, cheap brush). Sweep your brush back and forth over the product and pick up as much as you can, tap off the extra, and apply to face. Look at yourself straight ahead in the mirror and smile. The part that gets nice and round (next to your nose) is called the apple. Apply blush here… your new secret weapon.
Try: Nars Blush in Orgasm
Find: Sephora

Step 4. Black Mascara - If you have the time, curl your eyelashes first, if you don't… I understand. But you MUST put on at least 1 coat of mascara to your top and bottom lashes. This really opens up the eyes and is essential for that fresh "I have no problem being awake" look.
Try: Benefit Bad Gal Lash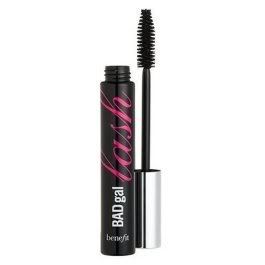 Find: benefitcosmetics.com
Step 5: Lip Gloss - Completes the look. You are now officially fresh as a daisy. Enjoy the envy!
Try: Anything! Lip gloss is one of (if not thee) most fun things to shop for… but for those less adventurous types…
I use: Benefit The Gloss in Kiss Me (shine with staying power)
L'Oreal Color Juice in Raspberry Smash (colored gloss with, believe it or not, actual color!)
Bonne Bell Vita Gloss in Sheer Strawberry (every gal needs at least 1 strawberry lip gloss, and this should be it)
Philosophy Kiss Me Red - Very Emollient Lip Balm (feels oh so good on)
CO Bigelow Mentha Lip Shine (I keep this in my purse religiously!!!)

The list could go on but those, I feel, are the essentials.
Find: At your Local Drugstores and Sephora