So I know this is a Diane Von Furstenberg number. What I don't know is where to find it! This may have been a sample, made especially for Tina Fey, or is simply sold out! The print top wrap style is called "Brea" and the print is "Spring Shadows".
Jessica Wrap Dress $345 at Nordstrom
Renny Mini Wrap Dress $322 at L.A. Fairchild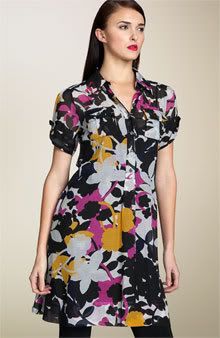 Keane Shirt Dress $275 at Nordstrom
Brea Wrap Dress $398 at Nordstrom
Try these cheaper alternatives!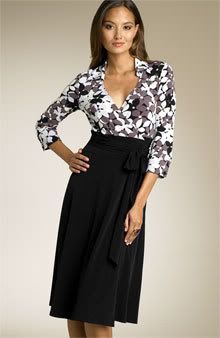 Wrap Dress $88 at Nordstrom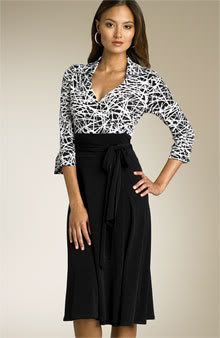 Wrap Dress $88 at Nordstrom
A great Diane Von Furstenberg resource I found was:
http://dvfs.blogspot.com/
Enjoy!