The key to achieving Zooey Deschanel's style is capturing that youthful, vintage, individualist vibe. So most of the clothes you'll see her wearing wont be found in any old chain mall store. They're usually designer (like the PRADA dress from this week's look) or vintage. Since most of us can't afford the designer stuff, I'm going to talk about the vintage.
The best place to find vintage dresses will be at your local (and by local I mean the closest small town) thrift store. You have to look harder but the finds will be worth it. Tip: go early. The store will be more organized and that's usually when they put out the new merchandise.

The next best place will be ebay. Here you'll also find treasures. But make sure you get CLEAR pictures and measurements. Don't be afraid to ask if they're not provided. Any seller worth buying from will gladly provide these essentials (and answer any other question you may have). Read all info available on the seller; if they have bad feedback, don't bother! And don't forget to check out their shipping rates. That's where some sellers will get you (a clue: it doesn't cost $10 to ship a tee!) Tip: One seller might have several things you like, ask if they'll combine shipping!
Next, check out resale, consignment, and vintage stores. The right one won't be too expensive and they take out a lot of the hunting! Tip: My completely unbiased choice (wink) is Buffalo Exchange. Good selection (mostly) and you're NOT going to find lower prices.
Lastly, try checking out antique stores. You'll be surprised at the things you can find there and, generally, the clothing is very reasonably priced! Tip: a quick glance around the shop will usually let you know weather that store carries clothing. But again, don't be afraid to ask!
But if you MUST go the mall route, here are some lovely options!
Dress
$27.50 at Wet Seal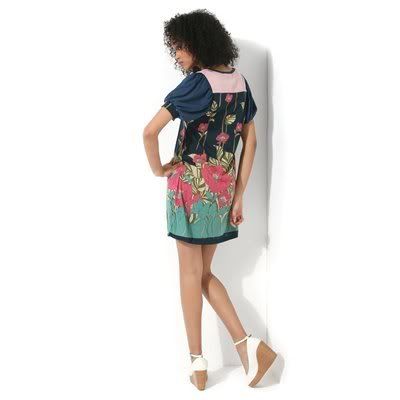 On Sale! $85.80 at ASOS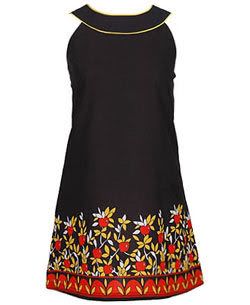 $22.80 at Forever 21
On Sale! $85.80 at ASOS
On Sale! $32.18 at ASOS
$22.50 at Wet Seal
Accessories
Zooey's downplaying her accessories to let her dress do all the work! Brown tights, pumps, and hair!
Stock up on opaque tights at
foottraffic.com
3 for $25!
and if you're daring...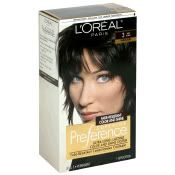 L'Oreal Superior Preference in Soft Black
(It's what I use!)