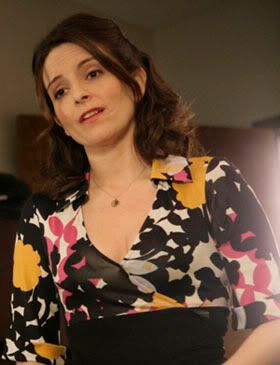 So the cutest bit of fashion I've seen this week has to be Tina Fey's incredible dress from the "Cleveland" episode of 30 Rock. Fashion is not generally what I watch that show for, but I was pleasantly surprised to come across this little number!
(Unfortunately, these were the best/only pictures I could find!)
Tomorrow: Get Tina's Look!